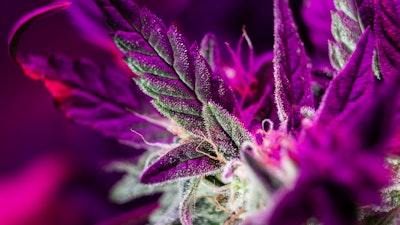 iStock
Botannis Labs, a provider of analytical testing services for the nutraceutical and pharmaceutical industries, said it received approval for testing of cannabinoids and terpenes last month from the New York State Office of Cannabis Management (OCM). As only one of 15 permitted testing laboratories in New York State and the only laboratory in Suffolk County, Botannis is permitted to test for cannabinoids and terpenes including delta-10 THC, filth/foreign material, heavy metals, moisture content, mycotoxins/aflatoxins.
Terpenes are a class of natural compounds consisting of unsaturated hydrocarbons that are found in the essential oils of plants. They determine the smell of many plants and herbs and are found abundantly in the cannabis plant. Cannabinoids are compounds that are also found in the cannabis plant. Terpenes, along with cannabinoids like THC and CBD, may contribute to the entourage effect — a synergy derived from the natural combination of these compounds.
With this updated permit from the OCM, Botannis can now test cannabis products for potency as levels may change from plant to plant based on various factors such as climate, soil type, and age of the crop. Botannis can test for and determine exact potency levels in finished cannabis products for consumer safety and quality assurance.