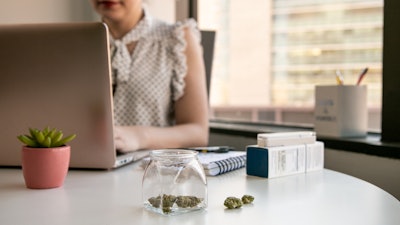 iStock
Simplifya, a regulatory and operational compliance software platform serving the cannabis industry, Ceylon Solutions, a software development company serving the cannabis industry, and Shield Compliance, which offers a BSA/AML compliance management platform for cannabis banking, announced the launch of Cannabis OneClick, a marketplace for licensed cannabis and hemp operators to find the top-rated service providers in the industry. The services available on the Cannabis OneClick platform include banking, insurance, legal, compliance, payroll, delivery, cash logistics, point-of-sale, software development, and search engine optimization.
All service providers listed in the marketplace have been brought on via invitation or through a highly vetted application process. This guarantees a trusted network for operators, and peace of mind knowing they are sourcing the most proven and reputable vendors. In addition, OneClick is designed to save licensees both time and money. Each OneClick vendor is required to provide rates and discounts not available anywhere else. Additionally, operators can easily store their information within the platform to leverage when searching for numerous services.
OneClick's lineup of vendors at launch includes seasoned service providers such as Sound Community Bank, Hub Insurance, Dart Bank, CannGen, Vicente, IMA Financial Group, Comploy, and many more.