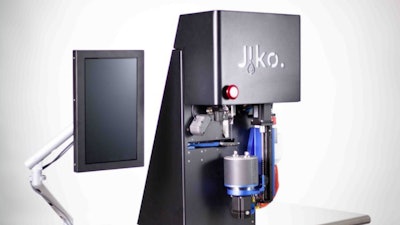 Sorting Robotics
Sorting Robotics, a provider of industrial automation solutions for the cannabis industry, announced that it has secured $2 million in debt financing from investment groups Kiso Capital and Prospeq. This funding will support Sorting Robotics' ongoing growth and expansion efforts across the cannabis industry's value chain.
The debt financing, which consists of $2 million in growth capital, will be allocated towards bolstering inventory to meet the increasing demand for Sorting Robotics' automation solutions and enhancing the company's working capital to further accelerate sales and market penetration.
"The debt financing is crucial for Sorting Robotics, providing essential capital that drives our innovation without diluting ownership. It's a strategic move that ensures our growth and enables continuous technological advancements to meet market needs," stated Nohtal Partansky, Co-Founder and CEO of Sorting Robotics.
Sorting Robotics has made a name for itself by offering industry-leading automation solutions such as Jiko, the cannabis industry's first pre-roll infusion robot, Jiko+, a donut-style pre-roll infusion robot, Omni, a desktop vape-cartridge filling machine, and Mayweather, an automated pick & pack robotic arm. Each solution is designed and engineered to streamline processes and improve efficiencies for cannabis operators. The company's commitment to advancing technological solutions has played a pivotal role in its success, and this latest funding round, with the participation of Kiso Capital and Prospeq, is set to provide a significant boost to its capabilities.
"Sorting Robotics is an innovative company that has a fantastic opportunity to provide products that can change an industry. We are happy to be a part of their journey," said Damon Doe, Managing Partner at KISO Capital.
Kiso Capital and Prospeq recognize the potential of Sorting Robotics' innovative automation solutions, which have gained significant traction in the cannabis industry. Their participation in this funding round highlights the confidence in the company's ability to meet the rising demand for its solutions.