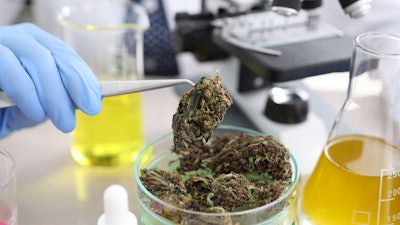 iStock
The Liquor and Cannabis Board (LCB) last month issued an Emergency Suspension of the certification for cannabis testing laboratory True Northwest Inc.
The LCB determined that True Northwest no longer meets the criteria to hold certification under state requirements. The lab failed to submit an acceptable corrective action report in response to a deficiency report. In addition, there were multiple serious deficiencies found during a laboratory assessment and proficiency testing.
True Northwest originally held a certification to conduct quality assurance testing on cannabis and cannabis products in Washington State. The Emergency Suspension was based on the lab's failure to meet accreditation requirements such as not having a lab director on staff, scales that were not calibrated true and issuing incorrect test results to licensees and the public. True Northwest's certification is suspended for 180 days, during which time the Board will seek revocation of their certification.