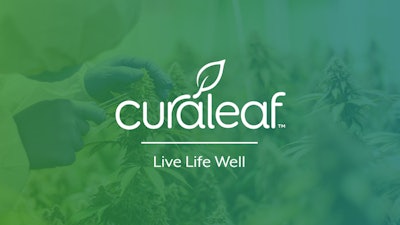 Curaleaf
Curaleaf has announced plans to acquire Los Sueños Farms, the largest outdoor grow in Colorado. The deal will expand Curaleaf's presence in the state, vertically integrating with large-scale outdoor cannabis cultivation.
The proposed transaction includes three Pueblo, Colorado outdoor cannabis grow facilities covering 66 acres of cultivation capacity, including land, equipment and licensed operating entities, an 1,800 plant indoor grow and two retail cannabis dispensary locations serving adult use customers.
The company offered approximately $49 million for the Los Sueños operating companies and $18 million for the real estate and farm assets. Total consideration of $67 million to be paid 61% in Curaleaf subordinate voting shares, 29% in cash at closing, and 10% in assumed debt maturing in five years.
Additional contingent consideration of up to $8 million in stock will be paid based upon operating cash flow-based targets for 2022.
According to Curaleaf Executive Chairman Boris Jordan, the acquisition will provide outdoor cannabis cultivation expertise at commercial scale and give the company a foothold in the $2.2 billion Colorado market. In a statement, Jordan says Curaleaf's goal is to "cultivate cannabis at less than $100 per pound, and this acquisition is a significant step in the right direction."
According to Curaleaf CEO Joseph Bayern, the deal will add more than 50,000 pounds per year of low-cost wholesale capacity. The company intends to double the yield to more than 100,000 pounds.
Bayern says Los Sueños is the largest producer of biomass in Colorado, which could prop up Curaleaf's Select brand of cannabis oil.
The proposed transaction has been unanimously approved by the Curaleaf board of directors and is expected to close upon regulatory approvals.
Based in Wakefield, Massachusetts, Curaleaf owns and operates 106 dispensaries, 23 cultivation sites, and 30 processing sites, including Arizona, Florida, Illinois, Massachusetts, New Jersey, New York, and Pennsylvania.