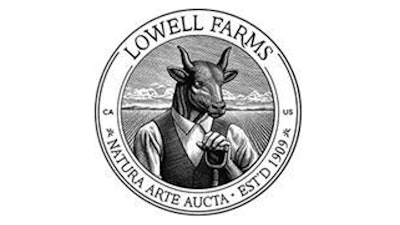 Lowell Farms
Lowell Farms achieved a milestone in the fourth quarter of 2021. According to analytics company Headset.io, Lowell Farms is top seller of packaged cannabis flower in California.
The position is driven by sales of Lowell's two flower brands, Lowell Herb Co and House Weed, and surpasses more than 500 competing brands.
Fourth quarter sales data is based on reported retail sales from Headset and represents aggregated brand data under respective parent companies for retail unit volume.
Lowell holds a 3.4 percent market share of all packaged flower unit volume sold during the quarter.
Lowell's fourth quarter results cap a big year for the company. In July 2021, the company opened a 40,000-square-foot cannabis processing facility in Salinas Valley. The facility can process up to 800 pounds of flower daily.
The facility includes eight state-of-the-art, environmentally-controlled drying rooms, and is capable of processing $400 million dollars of cannabis flower annually.