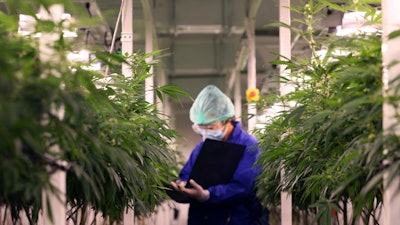 iStock
New York State recently approved its first recreational cannabis grow licenses, giving a handful of companies a chance to play a major role in an emerging market.
In April, the state's Cannabis Control Board handed out conditional cultivator licenses to 52 farmers. According to Syracuse.com, some of the hemp farmers expect their first crops will be ready to sell within five or six months.
"This is an exciting moment," said Christopher Alexander, head of the Office of Cannabis Management. "I will be awarding the first adult-use cannabis licenses in the state of New York to small farmers."
The conditional licenses will allow businesses to grow cannabis outdoors or in a greenhouse with up to 20 artificial lights, according to the publication, and give processors the right to manufacture and distribute adult-use cannabis products.
Jeremy Jimenez, who co-founded Honest Pharm, one of the growers to get a license from New York, told Spectrum News his company plans to grow between 8,000 and 10,000 marijuana plants this year. The plants will be processed, sent to the state for testing, and eventually end up for sale in dispensaries.
New York State legalized adult recreational cannabis more than one year ago but still hasn't begun sales, even as the neighboring New Jersey kicked off recreational sales on April 21. According to NBC4 New York, recreational sales in the state could begin before the end of the year.