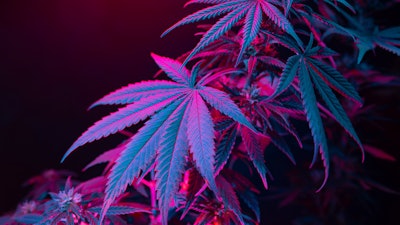 iStock
Grapefruit, a California-based cannabiotech company, has provided an update on its previously announced execution of a Memorandum of Understanding with Diagnostic Lab Corporation (DLC) of Englewood Cliffs, New Jersey, a food and agriculture safety company, concerning Grapefruit's acquisition of DLC. The company and DLC have been in regular discussions concerning the terms and timing of the proposed acquisition.
The parties have developed a plan pursuant to which Grapefruit will acquire substantially all of the assets of DLC which are necessary for the ongoing business of DLC and its affiliates. The companies plans to obtain financing of $12.5 million, $7 million of which has already been committed, to build out its "Mothership" state of the art cultivation and laboratory center on the company's property at the Coachillin Industrial Cultivation and Ancillary Canna-Business Park. The remaining funds will be utilized for the DLC asset purchase which will be acquired for a combination of cash and stock, to seek a 510K approval from the FDA for Grapefruit's proprietary Hourglass THC/Cannabinoid delivery cream, initiate a series of acquisitions of synergistic testing labs, and for working capital and loan interest reserves. The parties plan to retire the debt through a public equity raise and concurrent uplist to a U.S. or Canadian exchange.
"As previously announced, these will be the next steps in Grapefruit's evolution into a medical science-based cannabiotech company which will develop and obtain regulatory approval for an ever-expanding line of proprietary Hourglass technology-based cannabis products. The build out of the 'Mothership' cultivation and lab facility at the Coachillin Park will guarantee a reliable source of reasonably priced pharma quality cannabis flowers to provide the base for non-hemp Hourglass products and for distribution in both the U.S. and Canada, when appropriate. Obtaining the 510K approval for the Hourglass technology will facilitate its rapid market acceptance. Our lab acquisition program will provide rapid revenue growth and expand the Company's cannabis industry expertise. The Parties expect to execute and announce a binding letter of intent before the end of May 2022," said Bradley J. Yourist, Grapefruit's CEO and co-founder.