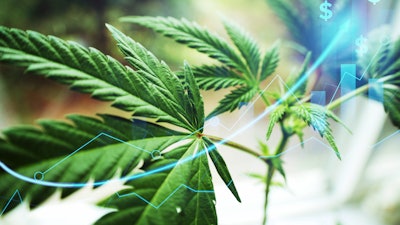 iStock
4Front Ventures, a vertically integrated multi-state cannabis company with operations in California, Illinois, Massachusetts, Michigan and Washington, reported 7% revenue growth during the first quarter of 2022.
The company claimed pro forma revenue totaling $32.4 million and adjusted EBITDA of $9 million, up 53% year-over-year.
Watch: Andrew Thut, 4Front CIO: Cutting Corners is a Deadly Mistake
"Our business inflected during the first quarter of 2022 as a result of the investments and efficiencies we made over the last 18 months to meet our long-term strategic goals," said Leo Gontmakher, Chief Executive Officer of 4Front. "We now have a fully-capitalized infrastructure in place to drive robust growth through this year and well into the future. Our thesis of providing consistent, low-cost production at scale continues to play out as designed, with the operational achievements from 2021 continuing to provide a solid foundation for the expected growth of our production and sales."
In January, 4Front completed its acquisition of NECC, including its 55,000 square foot cultivation and production facility. In March, the company signed an agreement to acquire Island Cannabis, a California-based producer of pre-roll, flower, and concentrate products.
Production at the company's 170,000-square-foot production facility in Commerce, California continues to ramp and its cultivation and production facility in Matteson, Illinois remains ahead of schedule and on track to be completed in the fourth quarter of 2022. The 250,000-square-foot initial phase is expected to begin operations in the first quarter of 2023.