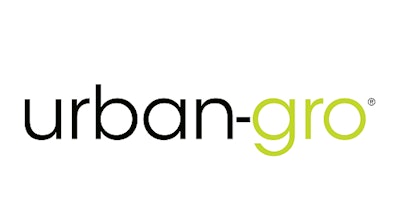 Urban-gro has signed an agreement with E29 Labs, a minority-owned commercial cannabis production company, to provide architecture, engineering and design services for the company's application to build an approximately 100,000 square foot cannabis production facility in Canajoharie, New York. Upon securing a license, urban-gro will be E29's design-build partner to complete the build-out of its facility, which will be located about 50 miles northwest of Albany.
Co-founded by Shelley Roberts, Sheldon Roberts and Michael Dundas, E29 is a black, woman-owned business positioned to be a leader in New York's new commercial cannabis cultivation and processing industry.
Watch: Mitch Galton: Building a Cannabis Facility Is Like Buying a Car
In April 2021, after the state passed the Marijuana Regulation and Taxation Act (MRTA), E29 purchased a 19-acre site, a former Beech Nut manufacturing plant. The plant is located off of exit 29 on the New York State Thruway, which is where the company found its name.
The project is supported by local leaders and would revitalize the site and bring economic development and new jobs to the area.
According to Shelley Roberts, CEO of E29 Labs, the company will lean on urban-gro's indoor controlled environment agriculture (CEA) expertise to revitalize the dormant industrial site.
Urban-gro is a fully integrated architectural design, engineering, procurement and construction management design-build firm specializing in indoor horticulture, specifically indoor CEA.
The company has participated in some 500 projects across the globe.
According to urban-gro chairman and CEO Bradley Nattrass, the company will use capabilities gained from newly acquired construction management firm, Emerald, to execute the build-out, equipment integration and facility commissioning.
Urban-gro acquired Emerald Construction Management in March.