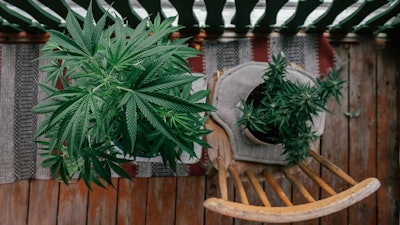 iStock
The New York State Cannabis Control Board will soon allow residents of the state to cultivate their own cannabis at home for medical use.
Beginning Oct. 5, 2022, certified patients and designated caregivers 21 years of age or older will be able to grow cannabis at private residences.
A patient can plant, cultivate, harvest, dry, process or possess three mature and three immature cannabis plants at any one time. A caregiver can home grow medical cannabis for up to four patients, however a caregiver cannot grow more than 12 plants (6 mature and 6 immature) in total at their household, at any one time, if growing for multiple patients.
The state's Cannabis Control Board defines "immature" cannabis plants as non-flowering female cannabis plants which do not have buds present by visual examination, and "mature" cannabis plants as female cannabis plants that have flowered and have buds present.
The state said both patients and caregivers are allowed to possess up to five pounds of usable cannabis.
Medical cannabis can be legally grown both inside or outside of a patient or caregiver's private residence but New York said the plants must "not be plainly visible from public view." That means that cultivation must be enclosed or behind gates, doors, fences and/or other barriers, according to a FAQ page.