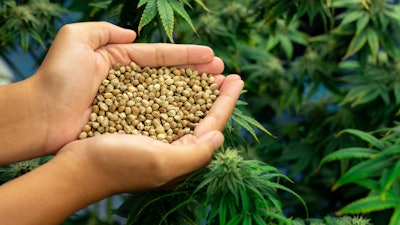 iStock
Natural Harvest announced the launch of its new product lines. The new lines include a variety of products, including high quality cannabis seeds. The full digital catalog of cannabis seeds that are available for purchase in Minnesota is online.
Prices range for genetics and package size, cannabis seeds typically come in packages of 1, 3, 5 and 10, as well as others from certain breeders.
The new product lines are available beginning August 1, 2023 available now at Natural Harvest retail locations online. Natural Harvest has partnered with breeders including Barney's Farm, Fast Buds, Dutch Passion, Sweet Seeds, Ace Seeds, Humboldt Seed Co., along with many others. All seeds ship in original breeder packaging to ensure trusted results.
Natural Harvest is a licensed seed labeler in Minnesota, all seeds are Lab tested and labeled in accordance with the Minnesota Department of Agriculture requirements.