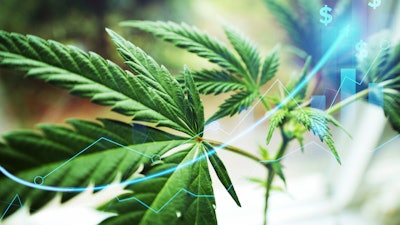 iStock
Cannabis sales in Canada fell slightly in February but still managed to notch a major increase over the same month in 2021.
According to new retail data from Statistics Canada, cannabis sales across the country totaled C$336.4 million in February, down 2.9% from where they were in January. However, total sales for the month were up 28.5% from a year ago and they eclipsed the 24.3% year-over-year growth rate for January.
Despite the slight decrease, cannabis sales in Canada have been rising fairly steadily over the past few years. The research firm attributed the growth to an increase in the number of stores along with declining prices for flower, which it said is helping draw over consumers from the illicit market and boost overall sales.
Statistics Canada said Ontario sales were up 4% from January and 65% from a year ago while Alberta, the second-largest province, was down 5% from January and up 9% from a year ago.
While inflation affects prices for many types of consumer goods and services in Canada, cannabis seems to be one of the few products in the country that's seeing price decreases. According to the Globe and Mail, the falling prices are a result of too much inventory and an abundance of competition, forcing distributors to lower prices to better compete for market share.
It's been more than three years since Canada legalized adult recreational cannabis and in that time, the market has shifted from being underserved to dealing with surpluses.
But Prin Sivalingam, senior vice-president of finance at Aurora Cannabis, told the publication that the cannabis industry in Canada may soon need to begin thinking about adjusting prices.
"A lot of public companies are selling at a loss and they're able to do that because they just keep tapping into the markets to bring in cash and then keep selling," he said. "I think that day is slowly coming to an end."