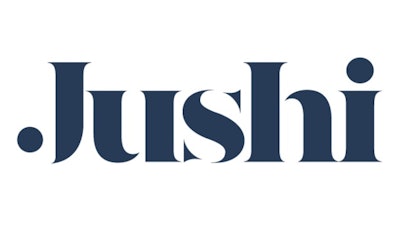 Jushi Holdings last week announced that its subsidiary, Campbell Hill Ventures, has been awarded a provisional medical marijuana dispensary license by the Ohio Medical Marijuana Control Program.
The license is designated for 693 Old State Route 74 in Clermont County, Ohio, located just 17.5 miles east of Cincinnati. The company must apply for a Certificate of Operation from the State of Ohio Board of Pharmacy's Medical Marijuana Control Program before commencing operations.
The new store will operate under Jushi's retail brand, BEYOND/HELLO, and marks the company's first retail location in the Buckeye State.
The location will be the company's fifth vertically integrated state, accompanying Pennsylvania (by way of its affiliated subsidiaries), Virginia, Massachusetts and Nevada. This summer, Jushi plans to begin construction on the Cincinnati area store and expects the store to be open by Q1 2023.
Currently, three of Jushi's in-house brands are available in the Ohio medical cannabis market, including Sèchè, a flower line, Tasteology, a brand of premium, real fruit, cannabis-infused gummies, and The Lab, a high-quality vaporization line. In Q2 2022, Jushi expects to launch additional Sèchè flower product lines, along with its award-winning flower brand, The Bank, in Ohio.
The Ohio medical cannabis program is a limited license market with distinct licenses for cultivation, processing and retail. The Ohio Medical Marijuana Control Program reported 261,453 registered medical patients as of March 31, 2022, and more than $799 million in total medical cannabis product sales as of April 18, 2022.