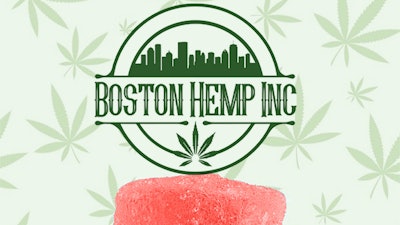 Boston Hemp
Boston Hemp is expanding into the delta-8 hemp market with the addition of 25% more delta-8 products, pushing its total offerings to more than 50 products.
Because delta-8 is derived from a sativa hemp plant with less than 0.3% delta 9 THC, it is classified as legal under the 2018 Farm Bill and can be sold online and shipped anywhere in the United States. Boston Hemp now offers a full range of delta-8 hemp products including flower, vapes, tinctures, edibles and waxes.
Boston Hemp is a retail dispensary and online retailer of hemp and CBD products located in Hanover, Massachusetts.
"We are excited to be part of the hemp and CBD movement. We believe our products are helping people live a healthier lifestyle that is free from pain, anxiety and depression. With the addition of Delta-8 products we hope to better compete in a market that is quickly growing and to meet the demands of our customers" said Brandon Gadles, CEO of Boston Hemp.