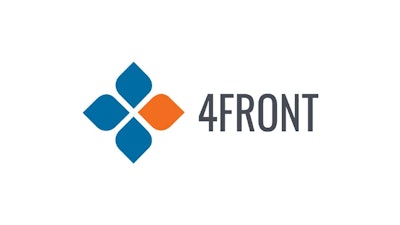 4Front Ventures
4Front Ventures, a vertically integrated, multi-state cannabis operator and retailer, announced several new leadership appointments including a new chief financial officer, executive vice president, general counsel, president of California operations and two additional board members.
4Front has added Keith Adams as chief financial officer; Christopher Wimmer as general counsel; Ray Landgraf as president of California o perations; Brandon Mills as executive vice president; and Robert Hunt and Amit Patel as new board members. Andrew Thut, who served as interim chief financial officer, will remain in his original capacity as chief investment officer for the company.
Adams most recently served as the chief financial officer of Loudpack, which was acquired by Harborside Inc. in April 2022. Landgraf was the founder and CEO of Island Cannabis, Mills served as president and chief operating officer of Island, Hunt has more than 15 years of experience in the cannabis industry, serving as an attorney, consultant and entrepreneur.
"I am excited to announce our new senior leadership and board appointments, which strengthen our leadership team and enable us to drive growth forward for our business," said Leo Gontmakher, CEO of 4Front. "This exceptional team is composed of bright, promising leaders who share an unwavering passion for cannabis, and each member brings an impeccable track record of building strong companies. I am confident that each appointee will make significant, tangible contributions to our Company and culture. As we continue to lead the industrial revolution of cannabis, these people will help fortify our position as the leading producer in low-cost, high-quality cannabis CPG, and I look forward to working closely with them."