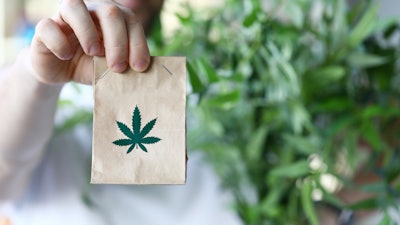 iStock
Cova Software, a cannabis Point of Sale (POS) software company powering dispensaries across North America, announced the integration of Tymber's ecommerce platform with Cova's POS and Inventory tracking platform. This integration provides cannabis retailers with a user-friendly platform to offer consumers an on-brand experience with in-store and online shopping options.
The Cova POS and Tymber integration allows cannabis retailers to display accurate product information for online menus, share live inventory updates with online shoppers, build and manage customer profiles, and process transactions with compliance and efficiency.
"Cova's goal is to provide cannabis retailers with beneficial tools to ensure their growth and success," said Gary Cohen, CEO of Cova Software. "We both understand the importance of retailers being in control of their own customer data and their interactions with their base. Through this Tymber integration, we are aiding dispensaries' ability to grow their business with reliable tools that power dispensary operations and digital growth."
Tymber gives dispensaries an SEO-optimized, ecommerce platform that lets retailers to break their dependence on iframe menus and third-party marketplaces with a recognizable brand and shopping experience.
"Both Cova and Tymber understand that retail is the backbone of the cannabis industry," said Scott Roehrick, CEO and Co-Founder of Tymber. "This integration furthers our mission to ensure their success. We're proud to partner with Cova, and we're excited to offer our native e-commerce and mobile app solutions to more customers across North America."