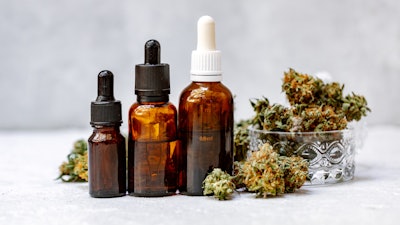 iStock
Far & Dotter, a cannabis dispensary franchise model from Curio Wellness, today announced the signing of its first franchise agreements with the goal to expand into two new states once licenses are secured.
Since the 2021 announcement of the Far & Dotter franchise model, the company has received nearly 800 applications from potential franchisees.
These individuals are the first recipients of support from Curio Wellness's Investment Fund, which expands diverse ownership and enables economic empowerment through start-up capital for minority business owners to open their own Far & Dotter.
The inaugural class of franchisees include Sederia Gray (Mississippi) and Haider Rizvi (New Jersey). Each candidate participated in an extensive, mutual vetting process and demonstrated their drive, community leadership and commitment to wellness. Far & Dotter will assist these franchisees with the dispensary licensing process in each state.
"We are thrilled to officially announce our first licensing agreements with these very deserving entrepreneurs — a highly anticipated milestone that we have been working on since the Fund was launched," said Greg Miller, President of Far & Dotter. "In a complex industry that is fast-moving and constantly evolving, we have solidified ourselves as a highly sought-after partner for those looking to bring a unique dispensary and wellness center model to their community. These individuals represent a highly motivated class of entrepreneurs that will pave the way for national expansion of the brand."
Far & Dotter is providing entrepreneurs with the opportunity to enter and hold stake in the fast-growing cannabis industry, while continuing to grow the brand's mission of bringing products and holistic health services to patients across the country. These engagements also support diverse dispensary ownership and the economic opportunities ownership brings.