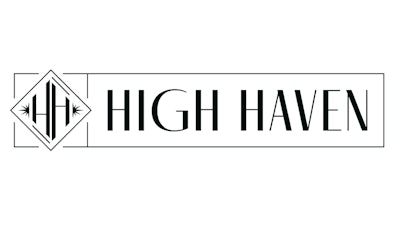 High Haven, a female-led, minority owned and social equity cannabis company, yesterday announced multiple conditional licenses in Illinois to operate adult-use cannabis dispensaries. The company already holds infusion and transportation licenses in the state.
High Haven received licenses in four BLS regions throughout the state, including Chicago-Naperville-Elgin, Bloomington, St. Louis and Carbondale.
The Illinois-based company, which also operates in Michigan, received five conditional licenses.
In 2021, Illinois posted nearly $1.4 billion in recreational cannabis sales, according to data from the Illinois Department of Financial and Professional Regulation (IDFPR).
A company run by female minority lead Mahja Sulemanjee-Bortocek, High Haven was founded in 2019 after identifying innovative and necessary solutions for cannabis companies to scale while putting the consumer first.
Mahja's expertise includes five years of cannabis experience working in the Illinois, Maryland, Pennsylvania and Ohio medical markets.
Additional High Haven partners include Monsaur Othman, a professional consultant with experience in the healthcare industry. Gabe Judd, High Haven's chief compliance officer and general counsel, has 15 years experience in corporate civil defense litigation. Judd left private practice to join the company in 2021 and played a pivotal role in High Haven's lawsuit against IDFPR.
As a result of the suit, High Haven obtained social equity status and won five adult-use dispensary licenses.