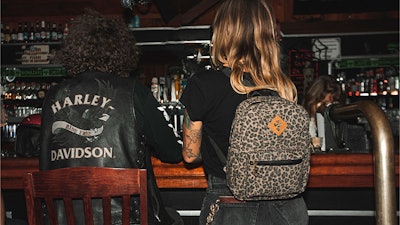 Revelry
Revelry, a producer of smell proof bags and luggage for cannabis, and now a cannabis flower product company, announced its exclusive distribution partnership with HERBL, a cannabis supply chain company based in California.
Based out of Santa Cruz, Revelry offers a cannabis strain selection as well as smell-proof accessories. The company's focus on the outdoors and giving back to the community helps them resonate with fellow adventurers and explorers.
Revelry's team is dedicated to providing a list of genetics through their farm based in Salinas. They use mixed light (Sun and LED) to allow for the highest quality flower with a year-round supply that has an accessible price point for the daily consumer. Additionally, their farm is committed to leaving a minimal footprint by using 150% less power, 50% less water and no pesticides.
Their cannabis products go hand-in-hand with their smell-proof cannabis accessories. Their line of accessories include backpacks, duffles, and small bags.
"Revelry is extremely proud to partner with HERBL, the best cannabis distribution team in the industry. We finally have the perfect platform for our quality products to find their way to dispensaries throughout California," said Brandon Stewart, Co-Founder & CEO of Revelry. "HERBL is the most talented cannabis distributor I've had the luxury to work with. I couldn't be more excited to launch our flower, pre-rolls, and smell-proof gear, through their network of dispensaries throughout California."
Revelry was founded by and remains a team of adventurers that like to explore and enjoy life while enhancing their experiences by enjoying quality cannabis. The company was built on those same principles that encourage people to find their passions, and use their flower to enjoy those moments even more.