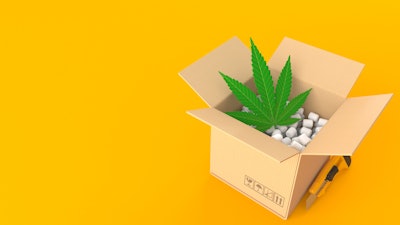 iStock
Aeropay, a digital payments provider for cannabis companies, has announced a partnership and integration with CannaHauler, a Denver-based technology company optimizing cannabis B2B transportation.
Through this partnership, CannaHauler will integrate its transportation technology with Aeropay's cannabis-compliant, bank-to-bank payment solution, which will allow cannabis operators to automate product transportation with digital manifests and invoices paid via Aeropay at the time of product drop-off.
CannaHauler uses METRC, a provider of cannabis regulatory technology systems, and makes a digital manifest to solve cannabis transportation's reliance on an inefficient and extensive paper process. Now through Aeropay, CannaHauler offers compliant-ACH functionality for operators, eliminating the need for cash transactions. When selecting Aeropay and CannaHauler, cannabis businesses have a platform to manage delivery and transport with compliant digital payment options.
Through Aeropay's compliant digital solutions, payments on CannaHauler can now be sent and approved remotely for retail product orders. Removing cash from the transaction process increases safety and efficiency for all parties, and now dispensary inventory can be paid for at the time of drop-off.
Adding compliant cash-free bank-to-bank payments is becoming essential to a cannabis company's tech stack. Aeropay's compliant digital payment solutions put the best bank-to-bank transfers to work for businesses.