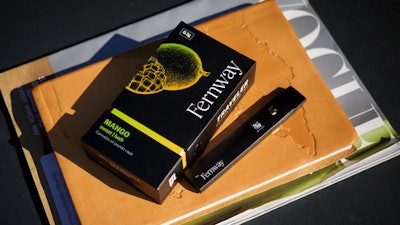 Fernway
Doobie, a multi-state cannabis delivery service, announced today that it has launched a direct-to-consumer (DTC) partnership with Fernway, a top-selling vaporizer brand in Massachusetts. Doobie provides a convenient and safe way to get the nation's leading cannabis products delivered directly to customers. Now through Doobie Direct, the company's DTC delivery solution for cannabis brands, consumers can order Fernway products directly on the Fernway website.
In addition to launching delivery operations with Fernway, Doobie has implemented Fernway's new recycling initiative. "We are thrilled to expand our direct-to-consumer program through a partnership with Fernway to bring their best-in-class vapes directly to consumers' homes," said Doobie Co-founder, Ericca Kennedy. "We're also proud to support Fernway's recycling efforts, an important step toward making the cannabis industry more sustainable," she added.
"It's been our pleasure working with Doobie to provide our fans who like home delivery with an easy new way to get their favorite Fernways," said Liam O'Brien, Co-Founder and CMO of Fernway.