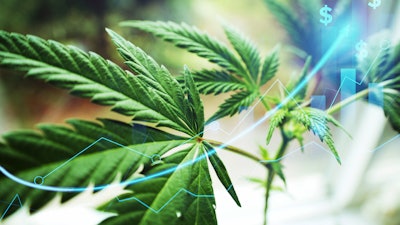 iStock
Schwazze, a vertically integrated, multi-state operating cannabis company with assets in Colorado and New Mexico, announces the grand opening of its adult-use dispensary, R.Greenleaf, located in Sunland Park, New Mexico.
The Sunland Park store opening continues the intentional expansion throughout the state of New Mexico and comes on the heels of the store openings in Ruidoso and Clovis within the last 60 days. This brings R.Greenleaf's number of New Mexico retail dispensaries to a total of 13. All locations serve the needs of medical patients as well as recreational adult-use consumers.
"This week in particular, Schwazze gives tremendous thanks to be contributing to the Sunland Park community and to serve its residents. We are very grateful to add our third R.Greenleaf retail dispensary in New Mexico within the last two months and since adult recreational cannabis was legalized in New Mexico on April 1st," said Steve Pear, New Mexico Division President for Schwazze. "R.Greenleaf offers a wide variety of quality products serviced by top-notch, knowledgeable staff."