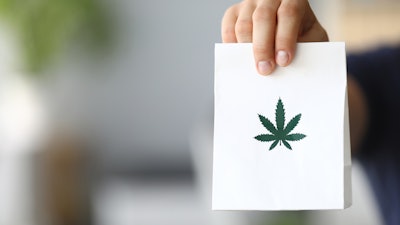 iStock
Heritage Cannabis announced that it is entering the recreational cannabis market in New York with RAD branded vape and concentrate products becoming available to New York consumers this summer.
Heritage continues to target the legal markets in the U.S. with an asset light model and has signed a manufacturing and distribution agreement with a local partner that will primarily produce and sell products using Heritage's innovative formulations and flavours that have achieved success in other markets. The initial launch will be 6 SKUs and Heritage plans to add additional RAD products including live resin, rosin, and infused pre-rolls, as well as expand product offerings with additional Heritage brands.
New York State legalized recreational cannabis in 2021, and recently celebrated the first legal "4/20" in the state. The New York market is projected to be valued at over $4 billion within five years according to Forbes and is expected to be second only to the California market in the U.S. and approximately the size of the Canadian legal market.
"This is an ideal time to be introducing Heritage's recreational cannabis products to the state of New York as the official start of legalized cannabis sales begin. With strong market growth projected in New York, Heritage can capture a piece of this market with our well developed, well recognized RAD branded products," said David Schwede, CEO of Heritage. "Our U.S. strategy continues to grow as previously communicated and we are finding capital efficient ways to do it."