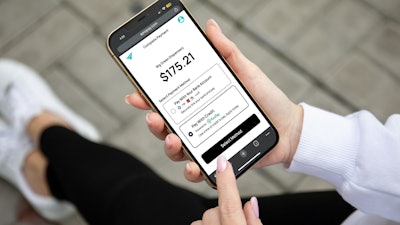 KindTap
Aeropay announced a partnership and integration with KindTap, a consumer credit solution for the cannabis industry, that enables Aeropay-powered cannabis operators to accept digital credit at checkout. In addition to supporting increased dispensary revenue, the integration provides shoppers with a modern retail experience by offering both compliant bank-to-bank transfers and digital credit in one product. At checkout, Aeropay customers can choose to link to their bank for seamless ACH transfers or apply for digital credit, powered by KindTap.
KindTap is a digital payments platform that allows customers to compliantly purchase and pay later with credit. KindTap offers end consumers a seamless sign-up process and a line of credit that can be used instantly after approval at participating Aeropay e-Commerce and brick-and-mortar merchants. Customers can access their account features through Aeropay without the need for any physical credit cards or paper statements.
The credit offering's payment terms allow customers to pay their bill within 30 days with no interest, or to pay their bill over a period of monthly installments. To protect customers from credit card debt, the credit solution, powered by KindTap, grants credit lines of up to $1,500 with shorter repayment terms to make money management more effortless. The interest rate added onto KindTap's revolving balances is 18%, a lower rate than most traditional credit cards.
Adding compliant, cash-free payments is becoming essential to a cannabis company's tech stack. Aeropay allows customers to make digital ACH and credit payments online and in stores by providing simple integration with e-Commerce platforms, state-compliant and secure payments and modern API infrastructure, giving operators complete control of customer experience and branding. Payment processing via Aeropay is fee-free for customers, simplifying the payment experience for merchants and customers.
Merchants already accepting Aeropay can add credit now, as the product is tested and currently in-market.