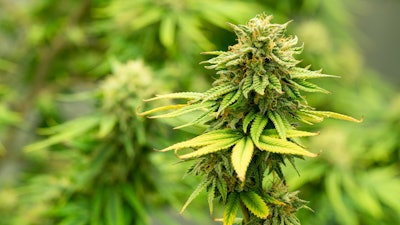 iStock
Toast, a multi-state-operating cannabis brand, and The Nirvana Group, a cannabis company with operations in Oklahoma and New Mexico, are entering into an expanded partnership to bring new offerings to patients and consumers in both New Mexico and Oklahoma.
The two companies first began working together in 2021, with The Nirvana Group's wholesale operation, Argent Cannabis, signing on as Toast's Oklahoma distribution partner. As part of their latest collaboration, The Nirvana Group will assume the role of Toast's manufacturing partner in Oklahoma, as well as in New Mexico, marking the latter brand's first foray into the state's year-old adult-use market. The partnership will also see the development of both new and state-exclusive products, as well as the manufacturing of longtime favorites.
"We at Toast set ourselves apart in the market through our commitment to thoughtfully selected genetics, high-quality flower and impeccably crafted pre-rolls. Expanding our partnership with The Nirvana Group in the Oklahoma medical market, and collaborating with them to launch in the thriving adult-use market of New Mexico, allows us to reach new audiences and continue on our path in becoming a leading national pre-roll brand," said Punit Seth, Toast Co-founder and CEO.
In Oklahoma, The Nirvana Group will manufacture and distribute Toast Infused Pre-Rolls, which include a Live Resin infusion, as well as a Distillate + Terpenes infusion (high potency distillate—with an added punch of aromatic terpenes). They will also launch a new Oklahoma-exclusive product, TKO by Toast (1 gram infused pre-rolls that pack a classic one-two punch, Toast flower bathed in a potent infusion), and introduce Toast Classic Minis (.35 gram versions of Toast Classic pre-rolls) to the state's medical dispensaries.
In New Mexico, The Nirvana Group will manufacture Toast Infused Pre-Rolls (both Distillate and Live Resin), as well as Toast Classic Minis and Toast Classic Pre-Rolls (1 gram and 1/2 gram), which feature some of the most highly coveted strains on the market, available in Sativa, Indica and Hybrid varieties. New products for future launches are also in the works.
"The Nirvana Group places a great deal of value in our professional relationship with Toast, a top quality pre-roll brand with established national status leading one of the fast growing categories in cannabis. We're very happy to work with Toast on an even more intensive level by manufacturing their signature products in our home state of Oklahoma, and helping to launch the brand in New Mexico," said The Nirvana Group CEO Arshad Lasi. "Both states have savvy and curious patients and consumers who can appreciate all that Toast products have to offer and their unrivaled quality."
Consumers can find Toast products in dispensaries throughout Oklahoma, including The Nirvana Group's line of stores, and can expect to find Toast products in New Mexico dispensaries this summer.