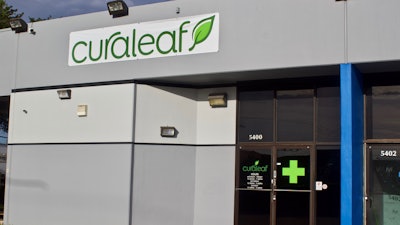 iStock
Curaleaf, a U.S.-based multi-state cannabis operator, reported record first-quarter revenue but saw its net income slide.
The company's revenue during the period totaled $336.5 million, up 14% from $296.1 million in the first quarter of 2022. It attributed the increase to new retail store openings and a focus on research and development, which it said resulted in the introduction of 171 products in 2022, three new brand launches, and the contributions from Tryke and Four 20 Pharma.
Despite the increase, Curaleaf's quarterly net loss grew to $54.4 million, compared with $36.5 million in the first quarter of 2022. The company blamed it on reduced gross margin rate stemming from price compression.
"We ended the quarter with $116 million of cash on our balance sheet and generated $31 million in operating cash flow from continuing operations. We continue to optimize our U.S. assets for responsible growth and are very excited about the investments we are making internationally, setting the stage for robust growth in '24, '25, and '26 as cannabis adoption accelerates across Europe. We've entered 2023 from a position of strength with ample cash on hand, and will be investing in our business, setting us up for years of market share expansion," said Executive Chairman Boris Jordan.