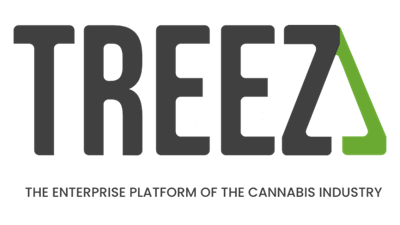 Treez
Treez announced its first official go-live implementation in the New Jersey market with SilverLeaf, Central Jersey's Premier Medical Cannabis Dispensary.
"New Jersey is an exciting market for Treez to enter; the burgeoning industry brings forth the opportunity to grow with our partnered retailers and the communities we reside in," said John Yang, CEO of Treez. "We look forward to growing with SilverLeaf as their preferred retail technology provider and are excited to show SilverLeaf and the New Jersey market the capabilities of Treez's data-centric point of sale and open API platform."
New Jersey has proven to be a prosperous market with nearly $329 million in adult-use sales since the state's launch in April 2022, and more than $226 million in medical sales. New Jersey's licensed retail market cashed in $555 million altogether in 2022, according to Cannabis Business Times and the state's Cannabis Regulatory Commission (CRC). With only 38 dispensaries, the market is in its infancy, providing the opportunity to grow alongside retailers like SilverLeaf as the industry matures. The move by Treez to enter the state of New Jersey is part of a strategic approach to continue its expansion into additional state markets like it has in Massachusetts, Illinois and New York.
Treez's point of sale software will enable SilverLeaf to automate compliance, streamline inventory management, and track market trends within the state of New Jersey, allowing them to focus on serving their communities and scaling their business.
"At SilverLeaf Wellness, we are committed to providing the highest quality products and services to our patients," said Nirmit Patel, President of SilverLeaf. "As a medical cannabis dispensary, we take our responsibility to our patients very seriously. With Treez, we are able to provide our patients with a safe and secure environment that complies with all state and local regulations. Treez provides a comprehensive suite of compliance tools that help us stay compliant with state and local laws, including age verification, inventory tracking, and reporting.