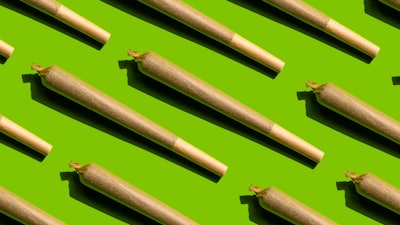 iStock
Cresco Labs, one of the U.S.'s largest vertically integrated, multi-state cannabis operators, turned in mixed results for the first quarter.
The company posted revenues totaling $194 million, down approximately 10% year over year. Coupled with a gross profit margin that shrunk slightly down to about 44%, Cresco saw its net loss rise nearly $28 million, compared to about $23.7 million in the same quarter last year.
Still, Cresco increased its retail transactions by 4% to 1.2 million and generated positive operating cash flow of $3 million.
"Our revenue performance was solid across our footprint, with some softening in Illinois that caused sequential decline in revenue as well as much of the margin pressure. Our branded products reached the shelves of 1,600 dispensaries across our 10-state wholesale footprint and our Sunnyside dispensaries rang up almost 1.2 million orders," said Charles Bachtell, CEO of Cresco Labs.
Cresco said during the quarter it surpassed $1 billion in online retail sales solely through its e-commerce platform, Sunnyside.shop, and held onto the top share position in major markets in Illinois, Pennsylvania and Massachusetts.
Bachtell said he was "energized" by continued cannabis acceptance and normalization at the state level, with Missouri and Connecticut launching adult use sales, Kentucky passing medical cannabis and Delaware plus potentially Minnesota legalizing cannabis.
"We are investing wisely and rationalizing and optimizing everything we do to generate profitable revenue expansion, drive healthy margins, generate more cash and strengthen our balance sheet. At Cresco Labs, we're optimizing for the company we are today while also preparing for the industry of tomorrow," he said.