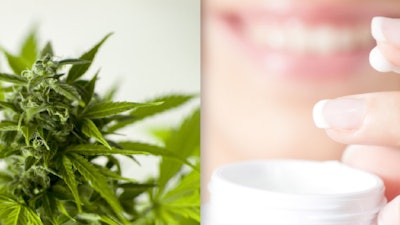 Ovation Science
Ovation Science has entered into an exclusive licensing agreement with PA Options for Wellness for Pennsylvania. PA Options, founded in 2014, has six dispensaries doing business as Vytal Options. Ovation's products (co-branded as Invibe MD and Vytal Options) will be sold through these dispensaries and through PA Options' extensive wholesale channels. Ovation will receive a royalty based on sales. This is Ovation's first licensee in the Northeast and is part of the company's strategy to partner with leading US cannabis companies.
There are over 850,000 registered cannabis patients and caregivers and over 170 dispensaries throughout Pennsylvania and PA Options is focused on becoming the preferred provider of medical cannabis to these patients. Along with its six dispensaries and over 32,000 registered medical patients, PA Options has a 65,000 square foot state-of-the-art facility where it grows and processes premium grade medical cannabis. Its pharmaceutical-grade laboratory / manufacturing facility is led by its highly skilled team. Additionally, PA Options also collaborates with Penn State University College of Medicine on Medical Cannabis Research and with Penn State University Harrisburg on non-cannabis related research to explore the medicinal properties of hemp and flax.
Ovation leverages its expertise in the pharmaceutical industry by using its patented skin delivery technology Invisicare® in its highly effective, proprietary products. Invisicare, backed by over 20 years of research and development, enables substantially more CBD and THC and other cannabinoids to be delivered to and through the skin, which translates into better results for patients. Ovation topical creams can remain on the skin to deal with "skin issues" or allow the cannabinoids (CBD/THC) to be absorbed transdermally through the skin into the bloodstream. Studies show Ovation's products have a 10 times greater release of CBD to the skin and over 5 times greater penetration compared to other products tested.