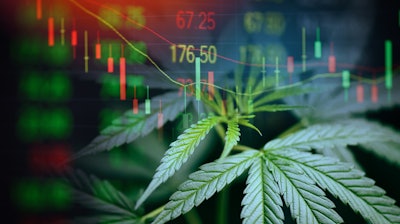 iStock
Trulieve said it's taking additional measures to preserve cash and improve its financial performance. That includes multiple retail location closures.
Since mid-2022, Trulieve said it has undertaken proactive steps to rationalize cash and margin dilutive assets and streamline operations while reallocating resources toward attractive markets with long-term growth potential. Measures taken to date include the closure of select California retail assets, exit of the Nevada wholesale market and idling of production capacity to match consumer demand across multiple markets.
The company has elected to close the retail location in Grover Beach, California. This closure follows the exit of select California retail assets last year in Palm Springs and Venice. In addition, the Company has decided to wind down its operations in Massachusetts. Dispensaries located in Framingham, Northampton and Worcester will close on June 30, 2023. The Company expects to cease Massachusetts operations by the end of 2023.
"These difficult but necessary measures are part of ongoing efforts to bolster business resilience and our commitment to cash preservation as we continue to focus on our business strategy of going deep in our core markets and jettisoning non-contributive assets," said Chief Executive Officer, Kim Rivers. "We remain fully confident in our strategic position and the long term prospects for the industry."