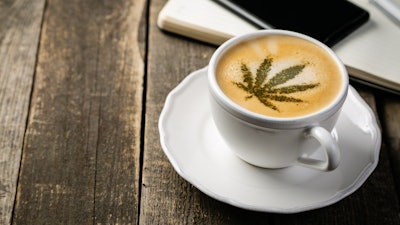 iStock
California is moving closer to getting cannabis cafes similar to the establishments common in Amsterdam.
According to KTVU, the state's assembly this week passed the measure that would allow people to consume cannabis on-site and permit the sales of non-cannabis-infused products.
"Lots of people want to enjoy legal cannabis in the company of others, and many people want to do that while sipping coffee, eating a scone, or listening to music," said State Assemblymember Matt Haney. "There's absolutely no good reason from an economic, health, or safety standpoint that the state should make that illegal. If an authorized cannabis retail store wants to also sell a cup of coffee and a sandwich, we should allow cities to make that possible and stop holding back these small businesses."
The bill now moves to the state Senate for approval.
Haney introduced the measure earlier this year as a way for struggling cannabis businesses to diversify away from the marijuana-only "dispensary" model and bring much-needed tourist dollars into empty downtowns.