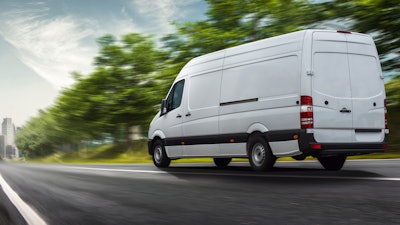 iStock
Wholesale cannabis platform LeafLink today announced a strategic partnership with Leafgistics, a cannabis logistics company. The agreement establishes an exclusive partnership in California, where Leafgistics will plan inventory, and coordinate the movement and storage of wholesale cannabis products.
As part of this collaboration, LeafLink has made an undisclosed investment in Leafgistics, reinforcing their shared vision of addressing the complexities within California's cannabis supply chain through technology-driven logistics solutions.
The partnership represents a significant milestone for LeafLink as it builds an ecosystem of cannabis commerce through purposeful relationships, aiming to advance the industry. Leafgistics has integrated into LeafLink's tech stack to ensure the efficient delivery of products sold on the company's marketplace.
LeafLink's community includes more than 1,200 buyers and sellers in California. Leafgistics offers a range of curated logistics services tailored to meet the specific needs of each client. The services include secure transportation and distribution, inventory management, precise order fulfillment and cash consolidation.
With fulfillment centers in San Diego, Los Angeles and Santa Rosa, and 150,000 cubic feet of storage space, Leafgistics provides essential visibility into each step of the distribution process through a pioneering warehouse management system. Leafgistics also provides value-added services, including retail-ready labeling and kitting, and delivery within a 24-hour turnaround in metropolitan areas.
"Two years ago, if I ordered something from a vendor and it didn't come on the truck I'd have to wait two weeks to get that truck back down with the product," said Jon Saco, chief operating officer at March and Ash, a retailer. "With LeafLink and Leafgistics, I can press a button and get that product the next day. I'm able to fix these problems a lot easier and our out of stocks are improving."