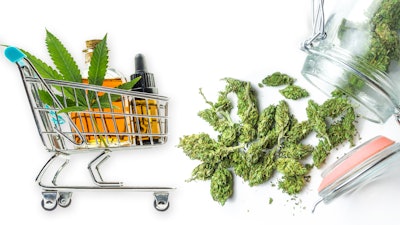 iStock
Colorado Governor Jared Polis late last week signed a bill that will allow licensed cannabis dispensaries to sell products online.
As worded, the measure allows a licensed retail marijuana store to accept payment online for the sale of retail marijuana and retail marijuana products. However, an individual must be physically present on the retail marijuana store's licensed premises to take possession of the purchased retail marijuana or retail marijuana product.
The dispensary is responsible for verifying that the individual is at least 21 years of age and ensuring that an individual purchasing retail marijuana or retail marijuana products online is provided with digital versions of all warnings or educational materials that the retail marijuana store is required to post and provide on its licensed premises.