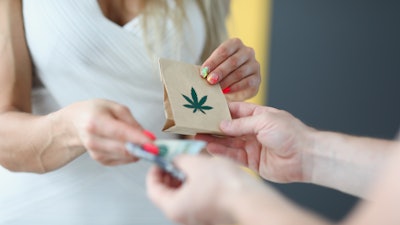 iStock
TerrAscend, a North American cannabis operator, entered into a definitive agreement to acquire Derby 1, a medical dispensary in Maryland.
The transaction will add a second dispensary to the company's Maryland footprint in advance of adult-use sales, which will begin on July 1, 2023. Under the terms of the agreement, TerrAscend will acquire Peninsula Alternative Health ("Peninsula") for total consideration of US$22.1 million (the "Transaction"), including US$1.5 million in cash, with the remainder in a combination of existing debt, a seller's note, and stock. The transaction, which is expected to be immediately accretive to TerrAscend on an EBITDA and cashflow basis, is subject to customary closing conditions, including regulatory approval.
Peninsula Alternative Health is one of the highest performing medical dispensaries in Maryland with a net revenue run rate in 2023 of approximately US$14 million. Strategically located near the Delaware border in Salisbury, Maryland, this 8,500 square foot dispensary has no direct competitor within a 25-mile radius. TerrAscend expects to achieve significant sales and margin improvement by supplying a complete selection of its high-quality brands including Kind Tree, Gage, Cookies and Wana. Following the close of the Transaction, TerrAscend's retail footprint will increase to 35 dispensaries nationwide.
"Adding a second, high-performing medical dispensary in Maryland is an important step in our strategy to become a market leader in the state," said Jason Wild, Executive Chairman of TerrAscend. "We expect Peninsula to quickly become one of our highest performing dispensaries nationwide. With less than 30 days until the launch of adult use in Maryland, we are focused on additional acquisitions and reaching the four-dispensary cap as our northeast business unit will soon be operating in Maryland under the same successful business model we built in NJ."