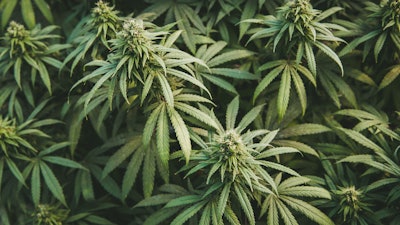 iStock
CULTA, a cannabis company in Maryland, today announced that its subsidiary CULTA Dispensary Group has signed a definitive agreement to purchase two female-owned dispensaries, Growing Ventures and K&R holdings.
The acquisition of Greenhouse Wellness comes just one year after CULTA partnered with its founders, Gina Dubbé and Leslie Apgar, M.D., to bring Blissiva products to more women across the state.
"During the process of bringing Blissiva to market with CULTA earlier this year we got to know CULTA and were excited when they approached us and asked if we would want to join their family," said Gina Dubbé, co-founder of Greenhouse Wellness. "Their emphasis on product quality and a positive patient experience, coupled with their focus on closing the gender gap within the cannabis industry, made us very comfortable with them acquiring our dispensary."
In January 2021, CULTA hired Allison Siegel, its first female CEO, and CULTA feels closing the gender gap in the cannabis workplace, which has historically been male-dominated, can only bring more success to the industry. That same year, only 22.1% of executives in the industry were female. By hiring more female executives and acquiring female owned and operated companies, like Greenhouse Wellness and Kannavis, CULTA continues to work towards a more equitable future for women in the cannabis industry.
"It was important for us to be selective with who acquired Kannavis," said Gigi St. John, owner and operator of Kannavis. "My business partner, Jane Klink, and I only wanted to partner with a company that mirrored our values, and one of those values is carving out a space for more women in the industry. CULTA checked that box along with the passion they have for their employees. We are excited about this transaction for our employees and we're excited for the future of women in the Maryland cannabiz."
As one of the few vertically-integrated and Maryland-based cannabis companies in the state, the acquisition of Greenhouse Wellness and Kannavis allows CULTA to continue to ensure patient access to CULTA's top-shelf cannabis from CULTA and its partner brands, like Old Pal, Robhots, and Blissiva. With adult-use legalization launching on July 1, 2023, refining the patient experience has never been more important to existing cannabis dispensaries in the state.
"I cannot wait to take the next steps to integrate both Greenhouse Wellness and Kannavis into the CULTA family. We have been looking for the right fit to expand our footprint for some time. After getting to know the Greenhouse Wellness and Kannavis ownership, it was clear we finally found the right path to do just that. Both of these dispensaries have been innovative in serving their patients' needs and built their business with passion and integrity. We are ecstatic about adult-use legalization, and anticipate more Marylanders will begin exploring the benefits of cannabis as a result," said Allison Siegel, CEO of CULTA. "By broadening our presence now, we hope more medical patients, and eventually recreational users, will be able to experience what it's like to purchase cannabis from a company that's committed to quality above all else."
There are no plans to immediately relocate the dispensaries, and CULTA intends to onboard and retain their staff to ensure that in addition to their current success, they can also represent and encompass the core values of CULTA. The official date of acquisition is dependent on state approval of the transfer of ownership.