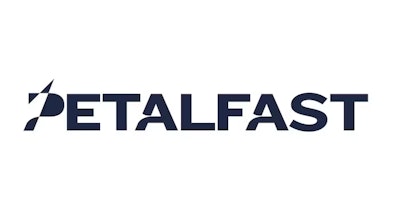 Petalfast, a route-through-market platform for the cannabis industry, today announced its partnership with Miss Grass, a female-founded and community-driven cannabis brand, to bolster the company's sales and field and trade marketing throughout Massachusetts. The partnership represents Petalfast's first flower products in its Massachusetts portfolio and expands its breadth of cannabis brands offered nationwide.
Rooted in science, history and culture, Miss Grass is focused on creating cannabis products that work best, all in the spirit of conscious consumption. Their tagline, "Miss Grass is weed for the times," represents their dedication to providing products for every moment in life. Whether it's for inspiration, restoration, introspection and play, or connection and release, they aim to enhance the experience. The brand also works closely with its cultivators to ensure strains contain the same terpene and cannabinoid profiles batch-to-batch and state-to-state, so you always know what kind of high to expect.
"Miss Grass has quickly become a staple of the sector, amassing a loyal consumer base across the country," said Jason Vegotsky, CEO of Petalfast. "With the care behind the crafting of its products and the integrity of their vision, they are a shining example of what a contemporary cannabis brand can be. We're excited to get to work alongside the Miss Grass team to bring its premium products to consumers in the thriving and expansive Massachusetts market."
Watch: Vertical Integration Is Why Cannabis Is Failing
Sustainably grown and terpene rich, Miss Grass offers THC products in Massachusetts, California, Nevada, Illinois, and New Jersey. This includes five-packs of mini, pre-rolled .4g joints in four effects-based blends (Fast Times, Quiet Times, All Times, and Half Times 1:1), as well as single-strain cannabis nugs in Generous Eighth (4.2g) and Half Ounce (.5oz) tinted glass jars.
"Our mission has always been to dismantle cannabis stigmas by educating, equipping and empowering people to consume consciously and live vibrantly," said Kate Miller, co-founder and CEO of Miss Grass. "Teaming up with Petalfast in Massachusetts helps advance this initiative, allowing us to expand our community and provide even more consumers with access to quality cannabis."