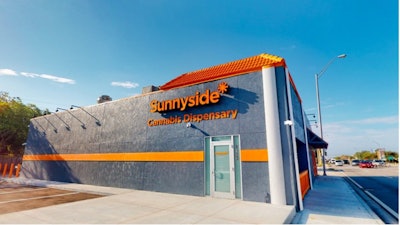 Cresco Labs
Cresco Labs today announced it has expanded its Sunnyside brand in Florida with the opening of two new stores in Destin at 661 Harbor Blvd. and St. Petersburg at 8123 4th St. North. The company's Florida retail footprint is now 31 dispensaries. Nationwide, Cresco has 66 operating locations.
"We continue to invest wisely in significant growth states like Florida which has a continuously growing medical market of over 825,000 qualified patients and the possibility of a 2024 adult-use ballot initiative," said Charlie Bachtell, Cresco Labs' CEO & Co-Founder. "Both the Pandhandle and Tampa Bay areas are ideal markets to expand our retail brand and product offering, and we found two great locations on major retail corridors where locals and visitors enjoy shopping, eating and entertainment. Our team is thrilled to start helping patients with their everyday cannabis needs."
This is the first Sunnyside in Destin that joins other stores in Tallahassee, Panama City and Pensacola (9th Ave. and Nine Mile R.) in serving patients in the Panhandle region. In St. Petersburg, this is the company's second location strategically located on the north side of the city to serve patients in the Tampa Bay region alongside Sunnyside St. Petersburg South and Clearwater stores.
Both Sunnyside Destin and Sunnyside St. Petersburg North will provide a wide assortment of accessories and products from the company's branded portfolio that includes Cresco, One Plant, Supply (High Supply), Good News, Remedi and Sunnyside. Patients can now enjoy more flavors from Sunnyside's Chews edibles line, which already accounts for 10% of Sunnyside sales in the state, as well as additional flavors and effects from Good News, such as Vegas which boasts elevated effects with caffeine.