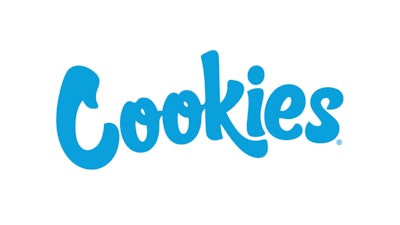 Cookies
Cookies today announced its entrance into the Arizona cannabis marketplace.
Opening on Saturday, June 24, the Arizona flagship in Tempe will offer a large selection of Cookies products and a fresh menu for the Arizona market—from dozens of cultivars, to vape cartridges and concentrates.
"Arizona has always been a second home to me, to have a cultivation team like Nirvana growing our gear is a blessing, and the fact we have a flagship retail store in Tempe is the cherry on top. The first time I ever smoked weed was in Arizona and it was far from O.K. legally, this is a major life goal for me," said Berner, Co-Founder and CEO of Cookies.
Cookies' 17,000-square-foot facility, which includes a customer-friendly "Click N Collect" area for online orders, demanded more than a year of close attention to its design and construction. Cookies also plans in the near future to build a Cookies SF clothing and lifestyle store adjacent to the new dispensary that will offer local reserve merch and apparel exclusive to the Tempe location.
"We are deeply honored to partner with Cookies, an international model for cannabis cultivation, product development, retail and advocacy excellence, for the opening of its first dispensary in the Grand Canyon State," said Dillon Lackhan, Marketing Director at Nirvana Center Dispensaries. "The historic and momentous opening will be a big day for all Arizona cannabis enthusiasts. We cannot wait to begin sharing Cookies' world-class products with Arizonans, and the state's many visitors."