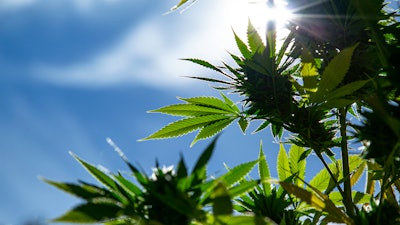 iStock
The Department of Cannabis Control (DCC) announced awards to 18 local jurisdictions that will be establishing cannabis retail licensing pathways for the first time in their city or county. Fourteen of the 18 jurisdictions selected for awards are proposing equity programs to support and assist the licensure of cannabis equity retail businesses, a critical component to further equity in the legal cannabis market.
The Local Jurisdiction Retail Access Grant (LJRAG), a first of its kind program in the United States, is awarding $4 million to cities and counties throughout California to improve consumer access to cannabis. Of the $4 million issued, $870,000 will be awarded to 14 jurisdictions that are proposing to assist and issue licenses to equity applicants within their retail licensing programs.
"The Local Jurisdictional Retail Access Grant program will help provide access to regulated cannabis retail for over 2 million Californians that currently live in an area where access to licensed cannabis retail businesses is insufficient," said Department of Cannabis Control Acting Director Rasha Salama. "In addition to improving access to existing customers, these grants are another important step towards establishing legal pathways for legacy and social equity operators."
Phase I funding was prioritized for areas where national surveys find high cannabis consumption but where there is little to no access to legal cannabis retail, and incentivized local best practices by prioritizing programs that support equity operators and utilize existing licensing and permitting practices. By supporting local governments in establishing cannabis retail licensing programs, this grant seeks to meet existing consumer demand in areas where retail access is limited or non-existent.
Grant recipients can use their grant money to develop retailer licensing programs to assist them in issuing retail cannabis licenses. This includes drafting and adopting ordinances, hiring staff and contractors, holding community outreach and engagement events, forming stakeholder workgroups or technical advisory committees, conducting economic studies and environmental reviews, developing application forms or online application portals, and processing and issuing cannabis retail licenses.
In Phase II of this grant, eligible local jurisdictions will be able to apply for additional funding based on the number of local retail licenses they have issued.