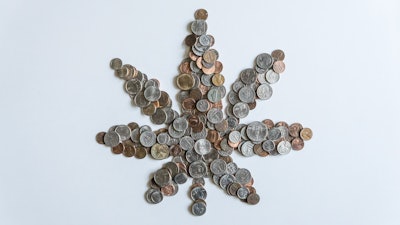 iStock
Tennessee's Department of Revenue said that, effective July 1, 2023, it will enforce a new 6% sales tax on selling products containing a hemp-derived cannabinoid.
The state said the tax applies in addition to the standard 7% state sales tax rate and the applicable local option sales tax rate. The tax however does not apply to hemp-derived fiber, grain, or topical products.
Tennessee defines hemp-derived cannabinoids as cannabinoids other than delta-9 tetrahydrocannabinol (THC), or an isomer derived from such cannabinoid, that is derived from hemp in a concentration of more than one-tenth of one percent (0.1%); or a hemp-derived product containing delta-9 THC in a concentration of three-tenths of one percent (0.3%) or less on a dry weight basis. This includes, but is not limited to, delta-8 THC and delta-10 THC.