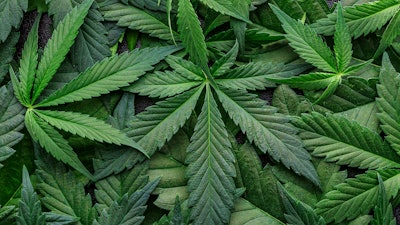 iStock
Petalfast, a route-through-market platform for the cannabis industry, announced its partnerships with Ciencia Labs, Hello Again and VetCBD. The brands join a growing portfolio represented by Petalfast throughout California and expand its breadth of high-quality cannabis products offered nationwide.
Ciencia Labs is a house of science-backed cannabis products for sleep, stress and fun. The fast growing, innovation-focused start-up is built around the talents of its founder and Chief Scientific Officer Carolina Vazquez Mitchell, MS. Ciencia's portfolio includes: dreamt, a science-backed, sleep-focused brand offering gummies, vapes and tinctures; Quell, an advanced microdose gummy and tincture brand focused on addressing stress; and LUCHADOR, a fun, recreational brand inspired by the founder's home country of Mexico.
Hello Again is a cannabis-powered vaginal suppository that combines the healing power of cannabis with specific botanicals to provide relief from the physical, cognitive and emotional challenges of womanhood. Founded by Carrie Mapes and Patty Pappas, Hello Again products include Everyday, Sleep, Period and Hangover, each made of a cocoa butter-dominant base, a specific THC:CBD ratio, and a combination of natural botanicals to address specific, targeted symptoms and provide relief without a typical head high.
VetCBD's approach to full-spectrum cannabis aims to optimize therapeutic value through the actions of multiple cannabinoids working together. The brand offers tinctures in 20:1 CBD:THC (Regular Strength) and 10:1 CBD:THC (Extra Strength), designed to support joint mobility, normal brain function, normal GI health, and calmness. Founded, formulated and operated by cannabis industry pioneer, Dr. Tim Shu, VetCBD is dedicated to promoting the education, research and advocacy of the therapeutic benefits of medical cannabis.
The announcements come amidst significant growth for Petalfast in California, as the Company recently launched a second selling division to service heightened demand in the state's market, a representation of the increased need for a national distribution partner, as many cannabis brands shift from a one-state to a multistate approach. In 2023 alone, Petalfast has also announced new partnerships in California with American Weed Co., FIND WUNDER, Old Pal, Sip Elixirs, Solis and Yummi Karma.