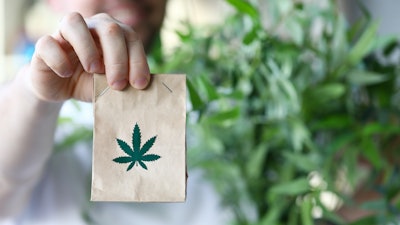 iStock
United Food and Commercial Workers (UFCW) Local 360 announced that, as it ramps up efforts to unionize New Jersey's cannabis industry workers, all of Curaleaf's New Jersey retail locations have been duly organized as members of UFCW. Curaleaf's Bordentown, NJ dispensary was the last to vote for unionizing. The company's retail locations, in Edgewater, Bellmawr and Bordentown, serve medical and adult-use clients.
"This type of direct organizing will keep New Jersey's cannabis economy thriving for years to come. From small micro-license holders to large multi-state operators, there's growing recognition that unions create a better balance between the needs of employees, communities, and employers – and people want in," said Hugh Giordano, UFCW Local 360 director of organizing. "The best employers also understand that a collaborative relationship with labor unions strengthens their business and boosts opportunities for sustainable success."
On its website, Curaleaf describes itself as a company of leaders, community members and responsible employers. Employees at the three Curaleaf locations in New Jersey have certainly exhibited leadership qualities in choosing a bona fide union, like the UFCW, according to Giordano.
"Every Curaleaf employee in the state is joining the UFCW," said Sam Ferraino, Jr., UFCW Local 360's president. "It's exciting, but our work is far from done. We'll continue to crisscross the state, visiting every location of every company to help employees exercise their rights, and to highlight the growing danger of fake company unions. A vote to unionize is a vote to be part of something special, for the long-haul. These illegitimate unions corrupt that desire and weaken worker protections."
From seed to sale, UFCW is a national leader in organizing cannabis industry employees. The official AFL-CIO's designated cannabis labor union, UFCW works with employees and business owners to create a successful, regulated cannabis industry that delivers family-sustaining jobs and is focused on social equity.