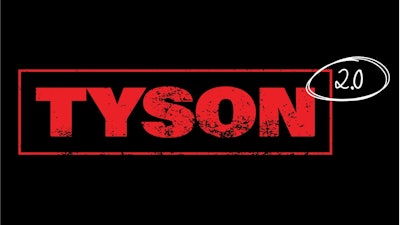 Tyson 2.0
Maine: the Champ is here. TYSON 2.0, the premium cannabis brand co-founded by cultural icon Mike Tyson, launches today in partnership with elite operator East Coast Cannabis. As Mike Tyson celebrates his birthday today, join us in honoring the Champ's extraordinary legacy and his tireless efforts to make undisputed cannabis accessible to all through TYSON 2.0.
"I am very grateful to bring TYSON 2.0 to Maine, as the New England region holds a special place in my heart. Our expansion here represents not just the growth of TYSON 2.0, but also our dedication to excellence and quality. We believe in enriching peoples' lives through the responsible use of cannabis, and I can't wait for the people of Maine to experience what we've passionately built with TYSON 2.0," said Mike Tyson, Co-Founder and Chief Brand Officer of TYSON 2.0.
The lineup of Tyson 2.0 products that have been brought to Maine consist of indoor flower across various sizes, elite concentrates and vapes, and the Mike Bites edible line. Tyson 2.0 and East Coast Cannabis will closely collaborate on cutting-edge genetics that will make each product launch undisputed, core to the shared ethos of both groups.
"Our motto is 'live the adventure,' and few embody that ethos like Mike," said Ryan Ward, co-founder of East Coast Cannabis. "Our mission has always been to provide the best customer service and the highest-quality cannabis to our customers. TYSON 2.0 shares that mission."
"We're thrilled to partner with East Coast Cannabis and launch TYSON 2.0 across Maine. Creating the world's best cannabis products and exceptional customer service are the core of what we do," said Adam Wilks, CEO of TYSON 2.0. "East Coast Cannabis shares our values, and now, together we will continue to deliver an experience unlike any other in Maine."