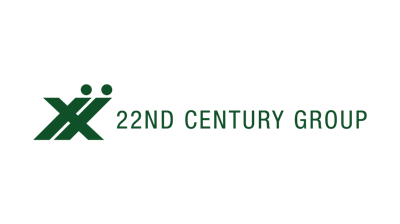 22nd Century Group
22nd Century Group, a biotechnology company focused on utilizing advanced plant technologies to improve health and wellness with reduced nicotine tobacco, hemp/cannabis and hops, today announced a new distribution agreement with Hub, Inc., a key Midwest based convenience store (C-store) and multi-channel distributor with warehouses located in Missouri and Kansas.
22nd Century's VLN products are now available for purchase by eligible Hub customers as a part of 22nd Century Group's state and regional rollout program.
Hub operates warehouse operations in St. Louis, MO, Kansas City, MO and Galena, KS, serving as a multi-channel industry leading cigarette, tobacco and comprehensive distributor of tobacco related products. Hub is a leading distributor of cigarettes in the Midwest, providing a comprehensive catalog of tobacco and tobacco-related products to more than 2,500 customer locations in Illinois, Kentucky, Iowa, Missouri, Kansas, Oklahoma and Arkansas. Hub customers include regional, independent and tribal accounts across its served market that sell tobacco products.