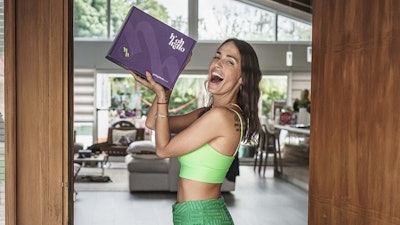 HighHello
HighHello, a monthly cannabis subscription club, is expanding into the Grand Rapids metro market through a partnership with Noxx and Cookies Grand Rapids.
Grand Rapids metro residents can expect cannabis products and accessories, delivered directly to their door each month. Customers can choose from - the Mini, Classic, Max, and Flower - each offering an array of different consumption levels, with products rotating every month.
The Mini, a $100 value retailing for $75, while the Classic, a $150 value for just $100, offers a variety for both connoisseurs and newcomers. Boxes can be picked up in person or delivered to the consumer's home. Consumers can opt to purchase one-time, or choose the monthly subscription option to experience even more savings.
Noxx entered the Grand Rapids market one year ago and offers a wide product selection and an e-commerce-focused website. The Noxx team expanded its footprint when it partnered with Cookies to bring the brand's flagship dispensary to Grand Rapids. Both brands currently offer free cannabis delivery.