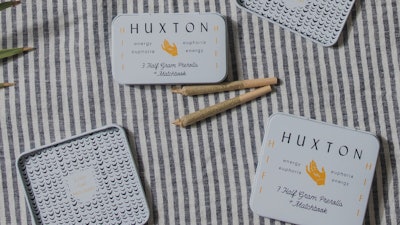 Huxton
Arizona-based cannabis brand HUXTON announced its expansion into Michigan through a partnership with Hammontree Growers. HUXTON's pre-rolls are currently available at retail locations throughout the state.
HUXTON is best known for their simplified cannabis offerings available in three unique series: RISE, HIFI and ZEN. Hammontree Growers is licensed to manufacture, distribute and sell HUXTON's line of cannabis products throughout the state.
HUXTON products were designed to simplify the consumer experience with labeling by effect, instead of plant type. Each product features sustainable, pocket-sized packaging including pre-rolls that come with a custom ashtray and book of matches.