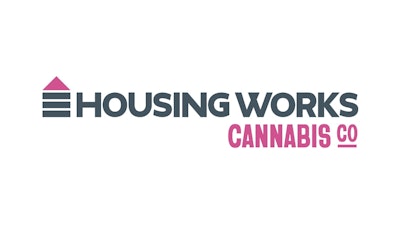 Housing Works Cannabis Co.
In just six months of sales, Housing Works Cannabis Co, a CAURD licensee and the first adult-use cannabis dispensary in the state of New York, has directed millions in cannabis proceeds toward some of New York City's most urgent community needs. As part of parent organization Housing Works, the dispensary's sales proceeds go directly to helping New Yorkers with healthcare, housing, job training, harm reduction, case management, advocacy for health equity and social justice initiatives, LGBTQ+ youth programs and sexual health services.
"Our goal, going back over 30 years ago through Housing Works, has been to empower New Yorkers through advocacy and bridge communities to life saving services," said Sasha Nutgent, Retail Manager at Housing Works Cannabis Co. "From the resources we've rolled out, to the brands we carefully select for our customers, everything we do here has a greater purpose and we're humbled to see the support our mission is receiving."
Within three hours of opening on Dec. 29, 2022, Housing Works Cannabis Co saw an estimated $40,000 in sales—amounting to over $1.6 million in the first month and an estimated $12 million in the first six months of operations. Conversion rates, sales and customer retention continue to be strong, with as many as 1,000 unique visitors on busy days.
Consumer trend insights from the Housing Works Cannabis Co team show that customers continue to make decisions based on potency, reflecting a need for more education on cannabis and its numerous uses. New Yorkers and tourists alike also tend to prefer sativa and sativa-leaning hybrid strains, with flower representing the top-selling product category. In addition, the team also found that those who come in seeking edibles typically look for products that promote sleep and mitigate anxiety.
More recently, the dispensary added 200 new products to its menu, bringing more options from queer-, BIPOC- and women-owned and led companies into the store for customers to discover. Housing Works Cannabis Co currently carries seven social equity brands, with more coming soon.
"One unforeseen challenge and a pain point for both retailers and customers has been product rollout," said Nutgent. "There have been major improvements with the state's product testing timeline, for example, but the feedback we still hear from some Black-owned brands is that there is not enough funding to get their products into the market."
Last month, Housing Works Cannabis Co introduced its first Black-owned brand, Brelixi—which is also woman- and queer-owned—onto its shelves. Other social equity brands include Fat Nell (women-led), The Weekenders (BIPOC-owned and -led), as well as Flamer and Drew Martin (queer-owned).
With accessibility as another focal point for the nonprofit, Housing Works Cannabis Co also became the first legal cannabis delivery service to launch in the state. Handled fully in-house thanks to 30+ years of Housing Works' experience through its thrift furniture donation and pick-up program, deliveries currently account for about 5-7% of sales.
Spanning select ZIP codes in Manhattan, Brooklyn and Queens, anyone over the age of 21+ with a valid ID can secure same-day and next-day delivery slots directly on Housing Works Cannabis Co's website.
"We've seen our delivery programs over the years forge meaningful and trusting relationships between our staff and thrift store patrons," said Charles King, CEO of Housing Works. "To see the same positive dynamic emerge between customers and budtenders reflects our roots in the city, our deep understanding of New York City culture and the community trust we continue to nurture."