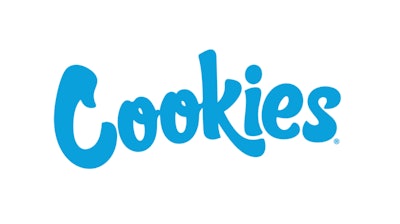 Cookies
Cookies today announced the opening of its first recreational cannabis dispensary in Harrison, New Jersey, located within one of the largest metropolitan areas in the world, New York.
Beginning Wednesday, August 16, both state residents and visitors can enjoy the global cannabis brand's product lineup—including a fresh menu of Cookies proprietary flower cultivars, pre-rolls and vapes. The new flagship location will also offer Cookies glass, accessories and Cookies SF local reserve apparel that pays homage to both the Garden State and the city of Harrison.
"We are extremely excited about opening our flagship store in New Jersey," said Berner, Co-Founder and CEO of Cookies. "Our team has taken their time with attention to detail–not only with the build out of the store, but also with the product, which has gotten more and more dialed in from our work with our cultivation partners in Jersey. I'm blessed to be touring on the East Coast and have the chance to visit the store prior to opening. I can't wait for our NJ community to experience our first Cookies store in New Jersey."
The Cookies Harrison team plans to prioritize product education and market guidance with all customers. Adults will have the opportunity to explore Cookies Harrison's lineup of safe and carefully curated product offerings with a member of its budtender team for a unique and customizable experience for each individual. Customers can expect a world-class, seamless in-store experience that Cookies prides itself on.