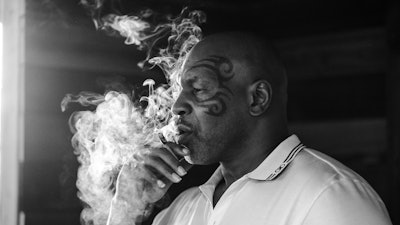 TYSON 2.0
Tyson 2.0, Mike Tyson's cannabis brand, is now in Mississippi in partnership with Southern Sky Brands, a state-certified operator. Mississippians now have access to eighths of flower (3.5g) and one-gram pre-rolls of "Knockout OG" and "Pound for Pound Cake" for the first phase of the partnership, with more strains on the way.
"We are proud and excited to partner with Tyson 2.0 in making these outstanding cannabis products available to Mississippi residents," said Stan Martin, Co-Founder and Director of Southern Sky Brands. "This collaboration underscores our commitment to providing the highest-quality cannabis experiences in the state. Our mission aligns with Tyson 2.0's in that we aim to deliver an unparalleled customer experience that transcends the traditional. We look forward to rolling out more exceptional strains, keeping pace with our shared vision of making premium cannabis accessible to all."
Through strategic partnerships with the cannabis operators, TYSON 2.0 cannabis, branded accessories, and other products are available in more than 100,000 retailers in 17 countries.